In this blog post, I will first explain what is SEO.
Then I will move on to its importance.
Furthermore, you'll get to know the importance of SEO.
Afterward, I will explain how SEO works.
And eventually, you'll get to know about the elements of search engine and their role.
So, to begin with, let's understand what is SEO.
Search engine optimization (SEO) is a strategic technique for optimizing your website to rank higher in search engines such as Google, Bing, Yahoo, etc.
This includes quality content, posts, pages, titles, headings, meta descriptions, website health, speed, links, search presence, and so on.
SEO is a very important concept in digital marketing. It is all about making sure that your content is easily accessible to the right audience.
SEO is a strategic technique that improves website visibility in search engine results.
In this article, you will find out more about what SEO is, why it is important for website owners, and how you can do it yourself.
SEO has always been a major factor in marketing. It is important because it improves online visibility to users for any business.
With the number of people using different devices such as laptops, desktops, mobile phones, and others for everything from communicating to shopping, SEO has become more important than ever.
Search engine optimization plays an important role in increasing organic website traffic and ranking.
It is possible to rank first on a search engine page even if a website does not have the most content but simply has the most relevant information that answers searchers' questions.
So, if you publish high-quality content through blogs, articles, or pages that have relevant answers to searcher's questions, your page will appear higher on Search Engine Result Pages.
It is your information through shared content that makes a visitor become more familiar with your website and business.
However, SEO is the best choice to consider additional reasons. To:
Generate Web Traffic
Bring More Conversions
Maximize Massive Leads
Encourage Sales
Engage More Visitors and Consumers
Bring Value
How Do Search Engines Work?
A search engine is a web-based platform that enables users to find information on the World Wide Web.

It is an information retrieval system that searches for information in a database or in documents in various forms to deliver relevant search results.
Google is the most popular search engine in the world.
It was founded by Sergey Brin and Larry Page on September 4, 1998.
The company was first incorporated as a privately held company on September 4, 1998.
How Google Works? And A Short Introduction To Google Algorithms.
Let me take you to the information where you will get to know how Google works and a short introduction on Google Algorithm.
The most important role of an SEO strategy is typically to rank top on Google.
Google steps in to 3 stages to search and rank web pages:
Google makes use of "bots" to crawl the newly launched web pages and appear for up to date pages. In order for Google to discover a page, the web page should have internal and external links pointing to it. Technically saying, the more links a web page has to it, the easier it is for Google to detect that page.
Crawling is the way that Google goes through your site to find out what is there.
Google's indexing process is the heart of Google Search. The phenomenon when Google tries to figure out what a specific web page is all about after discovering the page is known as Indexing.
Google continues to explore new ways to quickly return relevant results for a visitor – by analyzing more pages and discovering images, content, and media files.
Google serves its content in a way that is most relevant to the user. It gives them the best search result without any bias.
Search engines determine the best answers for visitors' search queries to give the best user experience and relevant search results, by considering the user's location, language, and devices.
Google search algorithm continuously refines the quality of content to deliver best user results.
In the world of search engine optimization, Google always remains an important factor.
In recent years, as Google has been tweaking how it ranks pages in its search engine results pages (SERPs), SEO professionals have grown more and more concerned about their ability to keep up with Google's algorithm changes – often because they seem to be getting worse and worse at accurately predicting what Google wants from a page.
Google is changing its algorithm to reward quality content.
Additionally, quality content gets better visibility in Google Search and Google News, and it's ranked higher in results. Google has taken a range of steps to improve the relevance and quality of its search results.
The objective of these changes is to provide the best possible answer for users – whether that means providing direct answers, links to websites, or videos etc.
Google's search engine is the most used search engine in the world. With over 75% of the searches done on the internet, Google is an authority on what people are looking for.
The algorithm that Google created functions to rank web pages based on their relevance and quality with respect to a user's query.
In my experience, there are four main areas we should keep in mind while optimizing our website based on the advice of Google itself:
Have you ever asked yourself whether your content is relevant to users?
Here, search intent describes the purpose of an online search. There are various factors that includes whether they are:
Looking for an answer to the questions users have?
Looking for a specific website?
Searching online because they want to make a purchase on something?
These search intentions are part of a user's digital journey, but oftentimes they represent different stages like language, freshness, and synonyms.
It is important for search engines to find what all pages are to the point of the search query. In other words, finding web pages that have relevant answers or information to a user's search query.
This happens with the continuous use of crawling and indexing of web pages to analyze content through search engines.
Keywords play an important role here. There is a higher relevance chance to rank if a user's search query and the phrases of published content matches with each other.
High-quality content combines a good search intent and relevance to the search query.
For each search query, there are millions of web pages. So how would you rank?
Well, Google has to prioritize those websites or web pages that offer quality content and can demonstrate the E-E-A-T factor.
E – Experience
E – Expertise
A – Authoritativeness
T – Trustworthiness
Apart from this, there is another key element which is PageRank Algorithm.
PageRank is a numeric value assigned to each page of the search query on the internet to help prioritize the search results.
There are three main factors to determine the influence of a web page on PageRank:
Number of backlinks,
Quality of backlinks,
The number of links on the linking page.
Last but not least, the good usability of a website is the most important factor after we covered search intent, relevance, and quality of pages.
This includes technical aspects such as:
Page responsiveness
Correct appearance in all the browsers
Page speed
Security of the website
Now we have covered basic understanding on what a search engine is and how it works, let's move on further.
SEO is a skill that needs constant improvement of content. Because we as SEO experts want to convince search engines to recommend our content to searchers.
A well-planned SEO strategy will ensure that your site is found by customers looking for what you offer.
This is because search engines have become very good at understanding a searcher's intent and showing them relevant content, so they're likely to show your site higher up on their results pages.
The majority of online searches start with a search engine like Google. However, approximately 70% of those searches happen on Google.
It is important to understand how search works and how you can optimize your content to rank high on search engines and get massive views.
Elements of Search Engine Optimization And Their Role
Search engines still need better understanding on published new content. And that's where on-page optimization appears.
On-Page Optimization is the process of optimizing web pages for better rankings in search engine results pages.
The most important elements of on-page optimization are keyword research, page title tags, headings, subheadings, meta descriptions, alt tags and content.
Off-page optimization consists of activities outside the website content. It can include links to your site, testimonials, mentions by prominent individuals, branding on third-party sites and so much more.
Off-page optimization is a crucial part of SEO that is often overlooked. It consists of activities which take place away from one's site, such as link building, social media marketing and press release distribution.
Links act as votes of confidence, thus obtaining a backlink from a high-authority site may increase both traffic and authority for your website.
Link building is challenging, but the reward in terms of web-traffic, brand recognition, and domain authority may be enormous.
NOTE – Understand that many more backlinks are really not good; spam backlinks will have a negative influence on your site and may even result in penalties. To prevent problems, avoid buying backlinks or taking shortcuts.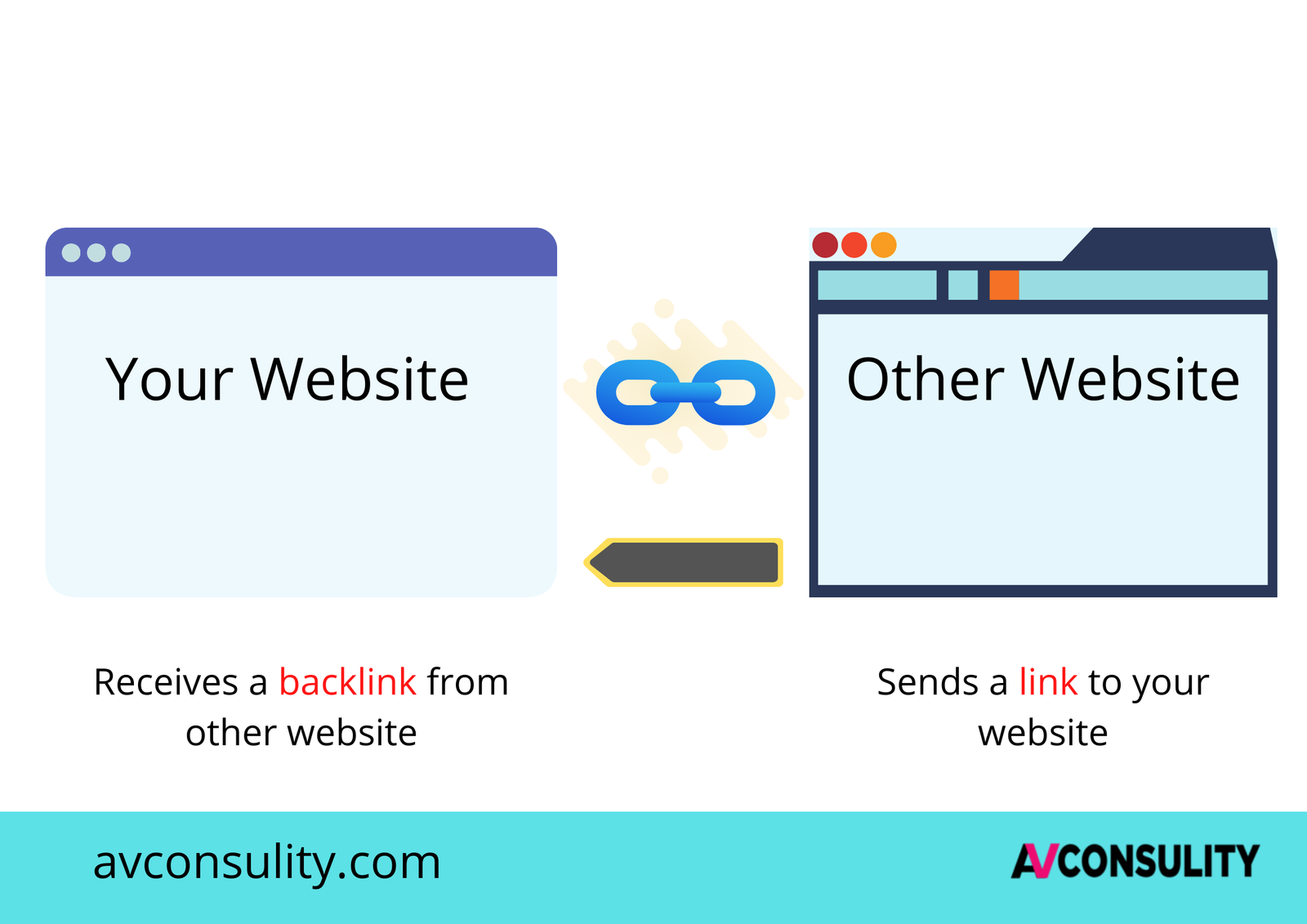 Off-page optimization can make a significant impact on website traffic and rankings on the SERP.
Off-page optimization is a type of search engine optimization. It focuses on activities that target the pages that are not rankings, but are likely to rank for specific keyword searches.
Off-page optimization has served as an effective SEO strategy for many years. It's based on the idea that if you have authority off the page, it also carries over to your site and can help your website rank higher.
Content plays a major role for a website and for SEO. It is a significant driver of organic traffic and a major ranking factor in search engine algorithms.
Additionally, content is crucial for SEO; without it, search engines will be unable to properly index web-pages and can't assist in ranking.
SEO content increases your search engine presence, which increases traffic to your website and encourages users to buy your products or services.
Content is everything in SEO. So, the richer the content, the higher you'll rank in the SERPs.
Content can be in many forms such as:
Blog Post
Social Media Post
Website Content
Articles
Newsletters / e-Mails
Infographics
e-Books
Case Studies
Whitepapers
Webinars
Podcasts
How To Guides
Videos
But how can you tell the difference between poor and exceptional content? We'll get into it in this part, let's go over some major content emphasis areas.

Title tag is one of the most significant on-page SEO variables. Search engines rely significantly on title tags to establish the topic of a page and what to expect from its content.
Meta description is the text that appears below the page title when it is shared on social media and search engine results pages.
This short summary of a web page can affect how readers and search engines interact with your website and how it ranks in search engines.
Meta descriptions help you connect with your target audience by briefly telling them what your content is about and why they should care about it.
The meta description helps search engine crawlers identify whether the webpage is relevant to their search query.
They are also used by most social media platforms for identifying the page content on their sites.
Thus, it is important for webmasters to make sure that they are accurately representing the webpage content through a well-written meta description.
Headings are a really important part of SEO because they will help search engine bots to recognize the topic of the site.
Furthermore, these headings are also very helpful when it comes to user experience.
Search engines are programmed to scan headings when they crawl websites, which is why this makes them so special in terms of SEO.
They are also really useful for all users when it comes to navigation because these headlines break up the content into different sections in order to make it more digestible for readers.
Maintain a basic, plain, and focused tone in your writing. Maintain simplicity in your words, divide your information into reasonable sections, and stay on subject.
This allows readers to go directly to the point of their problem's solution.
Organize your information such that the value it offers is obvious, understandable, and engaging.
Rich content is full of images, videos, graphs, infographics, interactive components and other multimedia.
It can be in the form of blog-posts, articles and web pages. Rich content is one of the most essential elements for SEO.
This type of content attracts more visitors and keeps them on your website longer than traditional text content.
It also improves your ranking on search engines like Google and increases your site's authority by linking to other sources on the web.
Rich Media attracts more visitors to your site than plain text because it engages people with its rich visuals and interactive components which keep them interested in what you have to say.
Imagine a blog post about a fashion brand with no images or videos or graphs or infographics – it would not attract as many people as one that does!
6. Inbound and Outbound Links
To rank for competitive keywords in Google, it is essential to have a link strategy that includes both inbound and outbound links.
Inbound links are links to your site from other websites. Outbound links are the ones that point away from your site to other sites.
Links go to sources that verify your content's authenticity and establish the author's reputation.
One of the best ways to rank higher in SERPs is by optimizing your URL Slug, which is essentially a shortened version of your URL.
There are certain factors that you should keep in mind when creating your URL Slug.
For example, it should be keyword rich with no spaces or symbols.
The best way to construct a URL is by using keywords that represent the page's topic, and then adding "/" at the end before composing the rest of the URL (e.g., https://www.example-site.com/keyword).
We used the phrase "importance of a website" to describe the page in this example, and Google should be aware that the post will go through the basics of digital marketing.
URL slug is the unique identifier of a web page. It can be any word or phrase that is easy to remember, that helps people find the content they are looking for more quickly.
For accessibility reasons, text that offers a description of an image. Alt text should be used on all images uploaded on your website for SEO purposes.
Some of the most important factors one must apply on developing web pages on way for better organic search engine rankings:
Should Use Short URLs
Title Tags are Important To Optimize
Meta Description Should be Written On More Compelling Format
Implement Structured Data
Headers Should be Optimized
Apply Best Practices For SEO Copywriting
Use Target Keywords Within The First 100 Words
Maintain An Appropriate Keyword Density
Content Should be According To Users Search Query
Internal And Outbound Links Should be There
Images Should be Optimized
Write Readable Text
The term "technical SEO" refers to the process of upgrading a website's technical characteristics in order to improve the search engine ranking of its pages.
The elements of technical optimization are to make a website quicker, simpler to crawl, and acceptable to search engines.
Great technical SEO ensures that search engines like Google discover your content (when you want it to) and accurately assess and index the data it finds.
Why Is Technical SEO Important?
Technical SEO is crucial for site optimization. It has a significant effect on the ranking of the website, which is why it deserves to be taken care of by professional SEOs.
Technical SEO encompasses many factors, starting at the server level and ending with the design of some pages.
Important Technical SEO Tips to Implement:
Fast Loading of Pages
Security (SSL)
Responsive Interface
User Interface
Structured Data Markup (Schema Markup)
Use of XML Sitemap
Avoid using Duplicate Content
Here's an example of website architecture, with categories and subcategories sensibly organized.
The framework that organizes and distributes the content on your website is referred to as site architecture.
It comprises the page structure where consumers locate and explore information as well as technological aspects that allow search engine bots to crawl web pages.
Hence, the main role of website architecture is to effortlessly navigate websites by users and search engine crawlers. It assists users in determining their navigational activities indeed.
Anyone interested in establishing authority should be familiar with E-E-A-T and YMYL.
| | |
| --- | --- |
| 𝐄-𝐄-𝐀-𝐓 | Experience, Expertise, Authoritativeness, and Trustworthiness |
| 𝐘-𝐌-𝐘-𝐋 | Your Money or Your Life |
| E-E-A-T | |
| --- | --- |
| 𝐄𝐱𝐩𝐞𝐫𝐢𝐞𝐧𝐜𝐞 | Does content also show that it was created with some level of experience, such as through actual product use, an actual visit to a location, or actual communication of what a person experienced? |
| 𝐄𝐱𝐩𝐞𝐫𝐭𝐢𝐬𝐞 | Is all of the information correct? Is it appropriate for this author or brand to write about this subject? |
| 𝐀𝐮𝐭𝐡𝐨𝐫𝐢𝐭𝐚𝐭𝐢𝐯𝐞𝐧𝐞𝐬𝐬 | Is the author well-known in his or her field? Is the company's name well-known in the industry? Is the content referred to other authoritative websites, companies, and individuals? |
| 𝐓𝐫𝐮𝐬𝐭𝐰𝐨𝐫𝐭𝐡𝐢𝐧𝐞𝐬𝐬 | Is the content reliable, and does the author have a solid reputation? |
YMYL
For quality reviewers, this is a general concept.
The pages that present YMYL subjects must be authoritative and trustworthy. Here's a list of some of them:
News and current events
Government and law
Finance
Health and safety
Identity groups
Fitness and health
Education
Housing and employment
When creating online content, using both E-E-A-T and YMYL can help you obtain better-ranking results. Finally, you'll want to give users the finest content options possible so that they return to your site with more similar questions and concerns.
Additionally, Google uses a combination of two types of authority to assess your site's total authority:
| | |
| --- | --- |
| 𝐃𝐨𝐦𝐚𝐢𝐧 𝐀𝐮𝐭𝐡𝐨𝐫𝐢𝐭𝐲 | how popular your domain name is. For example, pepsico.com is quite authoritative since everyone has heard of it. |
| 𝐏𝐚𝐠𝐞 𝐀𝐮𝐭𝐡𝐨𝐫𝐢𝐭𝐲 | which refers to the authority of a particular page's content (for example, a blog post). |
Building one-way hyperlinks (often known as "backlinks") to a website with the objective of enhancing search engine visibility is known as link building.
Content marketing, the creation of valuable products, email outreach, broken link building, and public relations are all common link-building tactics.
Also, backlinks are effectively votes of trust and authority from other sites, and they are one of the most crucial parts of SEO.
The more high-quality referring domains your website has, the more trustworthy it seems to Google.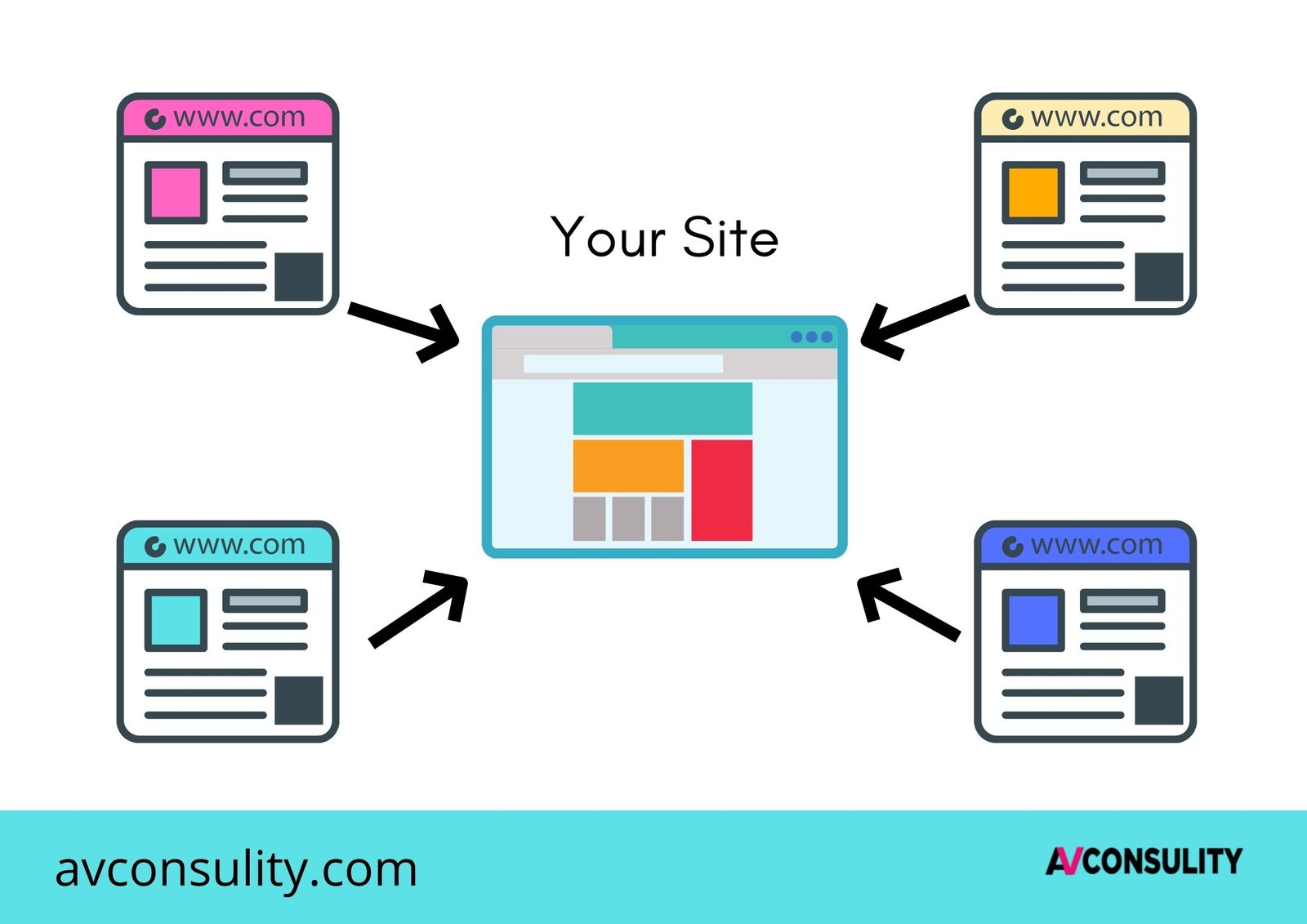 Why Is Link Building Important?
The importance of link building for search engine optimization cannot be overstated (SEO).
In addition, it's one of the key elements search engines analyze to decide rankings, meaning who gets the first-page search result.
Moreover, building links is the greatest approach to assessing the quality of a webpage. Backlinks are still search engines' primary ranking indication for this reason.
Search engines like Google, Bing, Yahoo, and others consider how many links point to your website and the quality of those links when determining how to rank it.
I am sure you are wondering, how to build high-quality backlinks.
Firstly, understand what makes good (or bad) backlinks.
So, how will you identify links that are truly worth building?
When attempting to understand what SEO is, it is necessary to ascertain link building.
After working for so many years, I've discovered that the authority of the page connecting to your website is more important than anything else.
This is due to the fact that links from authoritative pages have more significance, value, and relevance.
The site authority of a domain also influences the quality of a link.
A link from a well-known website, such as www.entrepreneur.com, will have a far greater influence than a link from an unknown weblog.
Moz comes in useful in this situation. Enter any URL from the site into the tool to see the "Domain Rating" of the site.
Relevancy of the domain is another important Google ranking standard.
Assume you own a website that is dedicated to motor parts. And you receive a link from a reputable website about food recipes. Will that link still be valid?
Getting a link from a high page rank is good, but it is more important to get a link from the relevant site theme in regards to yours. This Gives More relevance and value.
Get links from authoritative sites, particularly authoritative sites that are closely related to your site.
The clickable text part of a link is known as anchor text. Search engines utilize anchor text as a ranking factor.
Guest posting used to be incredibly effective, but it needs to be done correctly.
Moreover, you must produce useful content for your guest blog to be successful.
As a result, people will naturally want to add a website link to you if you provide useful and shareable content.
The existence of the rel="no-follow" tag is the sole distinction between a no-follow link and a conventional "do-follow" link from a technical point of view.
In addition, this tag informs search engines, "Do not consider this link to be an endorsement."
Obviously, when it comes to SEO, you want as many "do-follow" links as possible.
Link building has been an effective strategy for achieving high PR with Google rankings as long as you do it right.
Now that you know how to assess the quality of a link, it's time to start building them.
Social media is the latest and most widespread form of communication in today's world. And because it has such a broad reach, it also has a lot of potential when it comes to marketing and branding.
Moreover, it has advantages such as the ability to reach a large audience and interact with them directly. Hence, brands can create their own online community with social media and this will enable them to stay in contact with their customers.
Therefore, social media is a great way to increase brand awareness and reach new customers.
It may surprise you, but — sure — social media is part of smart SEO tactics.
Although social media has no direct influence on rankings, it is an important off-page SEO approach that helps businesses obtain visibility, amplifies content for potential backlinks, and helps develop brand recognition in your market.
There are three compelling reasons why you should concentrate your efforts on social media if you want to improve your SEO results:
Content from social media is being indexed.
Social media aids in the development of authority.
Real People Are Involved in Social Media.
That's the end of my topic "What is SEO? A Search Engine Optimization Guide 2023."
To conclude, SEO is an art and a technique that takes time to master, and things in the world of search engines are continuously changing.
Moreover, to master SEO, all you need is an inquisitive mind and a desire to assist searchers in finding the information they want.
With this blog post, I tried to cover the most important tactics for a Good SEO we can apply to rank high on search engines indeed.
Hope you find this useful.
Eventually, I would like to thank you for reading this blog post, "What is SEO? A Search Engine Optimization Guide 2023″.
We want to hear from you. Ask questions, make comments, and share your tips and opinions.
Let your voice be heard!
Do You Want More Web Traffic?
Rank #1 On Search Engines.
Get High-Quality Traffic.
Bring Target Audience.
Impressive ROI.
Improve Credibility & Trust.